The Nativity: a True Christian Myth
Leonardo Boff Jan.1, 2013
A few weeks ago, with pomp and circumstance, the present pope showed himself again as a theologian by publishing a book about the infancy of Jesus. He offers there the classic and traditional version that sees in those idyllic stories a historic narrative. The book was a surprise to theologians, because, for about 50 years, the biblical exegesis on these texts show that they are not historical, but a high and refined theology elaborated by the gospel writers Matthew and Luke (Mark and John do not say anything about Jesus's infancy), in order to prove that Jesus really was the Messiah, the son of David and the Son of God.
To this end, they resorted to iterary genres, that sound like history but in reality are literary devices, such as, for example, the Magi from the East (who represent the pagans), the shepherd (the most poor, considered to be sinners for dealing with animals), the Star and the angels (to show the divine character of Jesus), Bethlehem, not as a geographic reference, but to have a theological meaning, the place whence the Messiah would come, different from Nazareth, totally unknown, where Jesus probably was actually born. And similarly, other topics, as I analyze in detail in my book, Jesus Christ the Liberator, (Jesucristo el Liberador), chapter VIII.
With these moving stories of the Nativity we see a grandiose myth, understood positively, as anthropologists do: the myth that transmits a profound truth that only the mythic, figurative and symbolic language can adequately express. That is what the myth does. A myth is true when the meaning it transmits is true and illuminates the whole community. Thus, the Nativity of Jesus is a Christian myth, filled with truth.
. . . .
We now use other myths to show the relevance of Jesus. To me there is great significance in an old myth the Church used in the liturgy of the Nativity to reveal the cosmic commotion caused by the birth of Christ.
It is said there:
«A profound silence fell at midnight. Then, the talkative leaves went silent, as if dead. The whispering wind stayed quiet in the air. The rooster that was crowing stopped in the middle of his song. Then, the running waters of the creek were paralyzed. The sheep that grazed turned immobile. The shepherd who raised his staff became petrified. In that moment everything stopped, everything was suspended, all was silence: Jesus, the savior of humanity and of the universe, was being born».
The Nativity tries to communicate to us that God is not a severe figure, with penetrating eyes to scrutinize our lives. God appears as a child. Not judgmental, but wanting only to be loved and to play.
And as it happens, from the Manger came a voice that whispered to me:
«Oh, human creature, why are you so afraid of God? Don't you see that His mother wrapped His fragile little body? Don't you see that He threatens no one? That He condemns no-one? Don't you hear how He softly cries? More than to help, He needs to be helped and showered with love. Don't you know that He is God-with-us like us?» And we no longer think, we open the way to the heart that feels, that is compassionate and loves. What else could we do before a Child who we know is God become human?
Perhaps no one has written of the Nativity better than the Portuguese writer Fernando Pessoa, who says: «He is the eternal child, the God who was missing. He is the divine one who laughs and plays. He is a child so human that He is divine».
. . . .
In this holiday, lets try to see with the eyes of the heart. All of us have been educated to see with the eyes of reason, that's why we are cold. Today we will recover the rights of the heart: we will let ourselves be moved by our children, let them dream and be filled with tender affection before the Divine Child who felt pleasure and happiness when He said He was one of us.
Done at REFUGIO DEL RIO GRANDE, Texas, EE.UU.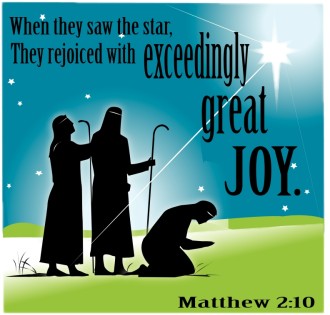 Some things we have been reading
Doing Moral Theology with Les Miserables
Berh Haile Jan.1, 2013
You could teach a whole semester-long class on moral theology through the lens of Les Miserables, Victor Hugo's epic examination of "the miserable"-the downtrodden and forgotten part of society. The novel turned musical turned recent film starring Hugh Jackman, Russell Crowe, Anne Hathaway, and a whole host of other stars is a marvelous study in social justice, beginning with Jean Valjean in prison serving an unjust sentence for a crime committed more against him than by him and ending with the idealistic students dying at the barricade as martyrs for a better world during the French Revolution. But the story's characters also highlights certain key approaches to ethics, effectively carving out a typology of ethical theories.
First, there are the egoists, represented by the Thenardier couple. They have no values outside of self-interest; they have no God besides profit. . . . .

Then there is Javert, the chief of police who chases Valjean through Paris and through the years after Valjean breaks his parole to become a new man. Javert is a deontologist, committed to rules and duties. For him, the good and the true is found in the law, not only the law of France but also the law of God reflected in the order of the universe. . . . .

Then there are the various consequentialists. The best song illustrating consequentialism is the factory ladies singing "At the End of the Day" as they urge the foreman to turn Fantine out on the street. . . . .

Which brings us to Valjean. He is a study in virtue ethics. "Who am I?" is the question that guides his moral choices. . . . .
In the end, Valjean is a man, "no worse than any other man," as he explains to Javert. The critical difference between the two is that Valjean is willing to live out a life of mercy. He is willing to both give and receive it while Javert can do neither. When Valjean offers Javert mercy, saving his life at the barricade, Javert is tormented. His system is broken, his god dead. As his world comes crashing down, he plunges into the Seine. Valjean, on the other hand, looking up with shame into the eyes of the bishop whom he just stole from, chooses to accept mercy, and then give it in return-to Fantine, to Cosette, to Marius, and even to his enemy.
Victor Hugo apparently had a strained relationship to the faith but the story has a very Christian message: "To love another person is to see the face of God." As human beings, we are made for mercy. It is in mercy that we live; it is in judgment that we die. Jesus tells his disciples in the gospel of John, "I have come that you might have life, and have it more abundantly." Jesus comes in mercy to lead us to life because we are incapable of finding it on our own, as Javert shows us. Jesus in turn asks us to lead others to that life by loving our neighbor, by showing them mercy, by forgiving them as we wish to be forgiven. In living a life of love and mercy, whatever our circumstances, whatever our class, whatever our faults, we come to know God, and we come to see God in this world, this broken and fallen and oftentimes all-too-miserable world he came to redeem.
Theologian Hans Küng condemns pope's modern 'Inquisition'
Jason Berry Dec.18, 2012
Fifty years ago in this medieval city with its steep hills and the sprawling campus of one of Germany's great universities, Hans Küng and Joseph Ratzinger were priests and theology department colleagues.
Emerging out of the University of Tübingen, Küng and Ratzinger were the youngest and most influential progressives to advise bishops in Rome at The Second Ecumenical Council, or Vatican II, which began in the fall of 1962.
. . . .
Back in Tübingen, Küng, a native of Switzerland, and Ratzinger, who had grown up in the Nazi darkness of his native Germany, soon found themselves at odds over the sweeping changes in the church, and a theological debate that would echo across Europe and the global church.
Now on the 50th anniversary of Vatican II, Küng, an internationally renowned scholar, and Ratzinger, known as Benedict XVI since his election as pope seven years ago, are even more at odds. Of the many issues that divide them, Küng sees the attempt to rein in the Leadership Conference of Women Religious as a sign of myopia, a failure of vision.
"You cannot deny that Joseph Ratzinger has faith," says Küng, in a coat and tie, seated in his office, speaking in calm tones in the blue twilight. "But he is absolutely against freedom. He wants obedience."
"He is against the paradigm of Vatican II." Küng pauses. "He has a medieval idea of the papacy."
. . . .
"Many sisters are better educated and more courageous than a lot of the male clergy," he says matter-of-factly. The Roman Curia "will try to condemn them."
. . . .
As CDF proceedings targeted more church scholars, notably Charles Curran of America and Leonardo Boff, theBrazilian scholar of Liberation Theology, Küng likened Ratzinger to the Grand Inquisitor, in Dostoyevski's "The Brothers Karamazov" - the sinister monk who tells Jesus the masses must be subdued by superstition for religion to maintain its power.
. . . .
In the French edition of his new book (forthcoming in English as "Can the Catholic Church Be Saved?"), Küng expands on the analogy between a church that once put heretics on trial and injustice at the CDF under Ratzinger, as cardinal and now as pope.
"The Roman Inquisition continues to exist," he writes, "with methods of psychological torture and the use in our day of many enforcement manuals."
Swiss abbot makes fiery appeal for church reform
Christa Pongratz-Lippitt Dec.20, 2012
A fiery appeal for church reform by an influential Swiss abbot has attracted widespread attention throughout Europe, and has, moreover, been welcomed by the future president of the Swiss bishops' conference.

Fifty-year-old Abbot Martin Werlen, leader of the Abbey of Einsiedeln and himself a member of the Swiss bishops' conference, first voiced his appeal in a sermon on the 50th anniversary of the beginning of the Second Vatican Council in October. The sermon was later published in a 39-page brochure that sold out within three days and is now in its third edition.

Titled "Discovering the Embers Under the Ashes," it echoes remarks by Cardinal Carlo Maria Martini in his last interview before his death Aug. 31. Referring to the state of the church today, Martini spoke of his sense of powerlessness and how Catholicism's "embers" were "hidden under the ashes."
. . . .
Werlen wrote that he deplores the lack of courage, vision and creativity in today's church, which he says is crawling along "with the hand brake on."

"The problems are known. Pope Benedict on occasion refers to them. But nothing concrete is done to solve them," Werlen said.

Sweeping problems under the table or forbidding discussion of certain issues undermines the church's credibility, he warned.
. . . .
But polarization between conservatives and progressives in the church, which he said has now reached a "frightening" level, has a deadening effect, he cautioned.

"I myself together with the Einsiedeln community would like to take another path, namely that of seeking the embers in the ashes," he said. He pointed out that Einsiedeln is in dialogue with both the Lefebvrist Society of St. Pius X and the progressive Catholic theologian Fr. Hans Küng.
Shine a light on church sexual abuse
L.A. Times Editorial Dec.28, 2013
When hundreds of victims of sexual abuse agreed in 2007 to settle their claims against the Roman Catholic Archdiocese of Los Angeles for $660 million, they did so with the understanding that confidential church files that contained the full story of what officials knew, and when they knew it, would become public.
That agreement, however, is at risk of being undermined. A court-appointed referee has ruled that the names of church leaders who are not accused of abusing children should be redacted from the files before those documents are publicly released early next year. Why? The referee argues that including the names of such high-ranking clerics, including Cardinal Roger M. Mahony, would only cause further embarrassment to an institution that has already enacted reforms to prevent future abuses.
Fortunately, the referee's ruling is not final. Los Angeles Superior Court Judge Emilie H. Elias has the last word in the matter. Next month she will hear objections to the referee's redactions and decide whether the names of vicars, bishops and other priests who handled reports of abuse should be released or be blacked out.
. . . .
We urge Elias to release the files without redactions. The church's right to privacy cannot trump the public's right to know.
Catholic stand for peacemaking wanting, some say
NCR Staff Jan.3,2013
Are Catholics too timid to form a united front against the pandemic of violence that wracks the nation?

Activists and pastors who work with street violence or teach peacemaking and nonviolence fear the answer to that question is yes. They say the best response to the tragedy of Sandy Hook Elementary School in Newtown, Conn., where on Dec. 14 Adam Lanza, 20, shot and killed 20 first-graders, six teachers, his mother and himself, is a re-commitment to Gospel nonviolence and a grassroots-up movement to change our culture.

"Pro-life Christians who are a major political force in this country should be leading" a movement for saner gun control laws, says John Gehring, Catholic program director for the advocacy group Faith in Public Life.
. . . .
A week after the shootings in Newtown, the U.S. Conference of Catholic Bishops issued a statement decrying violence in society and reasserting their 2000 statement ["Responsibility, Rehabilitation, and Restoration: A Catholic Perspective on Crime and Criminal Justice"]. They called for greater support for mental health services and for the entertainment industry to re-examine its glorification of violence and how it preys "on the insecurities and immaturity of our young people."

Many in the Catholic community want the bishops to move beyond words.
. . . .
Bishop Thomas Gumbleton, former president of Pax Christi USA and retired auxiliary bishop of Detroit, told NCR that twice in two years he has called the bishops' conference offices to order copies of the peace pastoral, only to be told they were out of print and no copies are available.

"That's one of our most important documents, recognized as such not only within the church but outside the church, and yet we're not using it," Gumbleton said. "It certainly would help if [the bishops' conference] would begin to put emphasis on this again."
. . . .
While Gumbleton, who was a pastor of an inner-city Detroit parish from 1983 to 2007, believes strict gun control laws will help stem the killing, that is not enough. "We have to go deeper, because our culture is a culture of violence, from the violence of abortion to the violence of nuclear war."

"We just believe violence is the way you solve your problems. And that seems to be the underlying spirit in the U.S.," he said. "Jesus came to counteract that kind of culture, and we need his teachings more now than we ever have."
Jesuit priest: Address actual issues in wake of Newtown shooting
Porsia Tunzi Jan.3, 2013
Jesuit Fr. Greg Boyle cautions against looking at the tragedy of the Sandy Hook School from too distant a perspective.
. . . .
"When we take our views lower, we know we need to address guns and we need to address mental illness."

Boyle is the founder of Homeboy Industries, the largest gang intervention, rehabilitation and re-entry program in the U.S.

"The elephant in the room is mental health, which is something I see more and more with the gang population with whom I work," Boyle said.

The nation's mental health care system is in desperate need of rehabilitation, he said. Because of national, state and local government budget cuts made in recent years, today's health care system is essentially the same as it was in 1850, Boyle said. He fears even more cuts are coming.

He says mental health facilities have one bed for every 7,000 patients. As a result the nation's prisons, skid rows and homeless shelters are filled with the mentally ill.
Pope pardons butler but expels him from Vatican
AFP Dec.22, 2012
Pope Benedict XVI pardoned his former butler Paolo Gabriele, who was sentenced to 18 months in prison for stealing secret papal memos, but banished the once loyal servant from the Vatican forever.
"This morning the Holy Father Benedict XVI visited Paolo Gabriele in prison in order to confirm his forgiveness and to inform him personally of his acceptance of Mr Gabriele's request for pardon," the Vatican said in a statement.
The pardon for Gabriele, who was convicted and sentenced in October by a Vatican court for leaking secret papal documents to the press, was a "paternal gesture" for a man "with whom the pope shared a relationship of daily familiarity for many years".
However, the ex-butler "cannot resume his previous occupation or continue to live in Vatican City," it added.
In rare article, Pope asks Christians to reassess priorities at Christmas
Estefania Aguirre Dec.20, 2012
The Dec. 20 edition of the Financial Times featured a rare article by Pope Benedict XVI in which he advises Christians to use Christmas as a time to "reassess priorities" and reflect on how to live out their faith with eternity in mind.
"While Christmas is undoubtedly a time of great joy, it is also an occasion for deep reflection, even an examination of conscience," he says in the article.
"At the end of a year that has meant economic hardship for many, what can we learn from the humility, the poverty, the simplicity of the crib scene?" he asks readers.
Seeing an article in a newspaper by the Pope is a very unusual occurrence
Vatican joins push to stop Sunday shopping
Allessandro Speciale Dec.19, 2012
The Roman Catholic Church, trade unions and small-business associations have joined forces in a bid to save Sundays.
In a bid to spur economic growth, outgoing Italian Prime Minister Mario Monti backed a new law that allows shops to stay open on the Sabbath.
. . . .
The issue extends beyond Italy. In Brussels, dozens of religious groups - including the Catholic Church - unions and business associations from 27 countries have formed the "European Sunday Alliance" to lobby the European Union to keep Sunday as a continentwide day of rest, at least in principle.
First Member of Congress Describes Religion as 'None'
Elizabeth Flock Jan.3, 2012
When the 113th Congress is sworn in today, its new members will include the first Hindu member of Congress and the first Buddhist to serve as senator. Also for the first time, Congress will welcome a member who describes her religion as "none."
Democratic Arizona Rep. Kyrsten Sinema, who was raised a Mormon, is religiously unaffiliated but does not describe herself as an atheist.
. . . .
Although Sinema is the first member of Congress to declare her religious affiliation as "none," a Pew Forum on Religious and Public Life analysis out Thursday notes that 10 other members of the new Congress declined to provide any indication of religious leanings. That means that about 2 percent of the 113th Congress hasn't declared a religious affiliation, up from about 1 percent in the prior Congress.
Pope Benedict denounces gay marriage during his annual Christmas message
Carol Kuruvilla Dec.22, 2012
Pope Benedict used his annual Christmas message to denounce gay marriage, saying that it destroyed the "essence of the human creature."
In one of his most important speeches of the year, the Pope stressed that a person's gender identity is God-given and unchangeable. As a result, he sees gay marriage as a "manipulation of nature."
. . . .
In response, LGBT activists staged a protest at St. Peter's Square. Equally Blessed, a coalition of Catholic organizations in the U.S. that supports gay marriage, repudiated the Pope's claims. In a joint press release, the groups said that Benedict's "rigid and outmoded" view of gender identity contrasted sharply with the reality they were witnessing in America - same-sex couples creating happy homes for their kids and transgender people living "healthy, mature, and generous lives."
Vatican to Catholic charities: Toe the line or lose 'Catholic'
Seattle PI Dec.22, 2012
The Vatican has used the Christmas season to issue new rules to Catholic charities across the globe, insisting that all who are permitted to use the word "Catholic" in their titles be in full conformity with church teachings.
. . . .
The new Vatican rules contain several components:
A charitable organization is permitted to call itself "Catholic" only with written consent of the church hierarchy. . . . .

The staff and workers at a Catholic charity must "share, or at least respect" teachings of the Catholic Church. . . . .

Catholic charity is not allowed to take money "from groups or institutions that pursue ends contrary to the church's teachings."

So as to prevent people from an "erroneous misunderstanding," bishops will insure that parishes and dioceses do not publicize initiatives that, while presenting themselves as charitable, propose choices or methods at odds with the Catholic Church's teachings.
Pope names Boston priest as new sex crimes prosecutor
Associated Press Dec.22, 2013
The pope has named a priest from the archdiocese of Boston, ground zero in the U.S. clerical sex abuse scandal, as his new sex crimes prosecutor.
The Vatican said Saturday that the Rev. Robert W. Oliver, a canonical expert in the archdiocese, replaces Bishop Charles Scicluna, who was recently named auxiliary bishop in his native Malta.
Scicluna's departure had sparked some fears among sex abuse victims that the Vatican might roll back on the tough line on clergy abuse he charted in his 10 years at the Congregation of the Doctrine of the Faith.
Vatican's New Sex Abuse Prosecutor Gets No Confidence Vote
Joe Saunders Dec.23, 2012
Yesterday, Pope Benedict XVI appointed Rev. Robert W. Oliver, a Boston canon lawyer, to be the "Promoter of Justice" at the Congregation for the Doctrine of the Faith (CDF) in Rome. A major portion of the job of the Promoter of Justice is the supervision of the Church's internal investigation and prosecution of Catholic priests accused of sexually abusing children.
After the Pope's announcement, Rev. Oliver got a no confidence vote from one of Boston's leading child protection advocates. Anne Barrett Doyle, Co-Director of Bishop Accountability, commented to the New York Times that: "Rev Oliver is a champion of accused priests, which obviously does not bode well for the job he will do as the promoter of justice."
Dawkins refers to own experience of sexual abuse by priest, still insists teaching hell to children is worse
Stoyan Zaimov Jan.2, 2013
"It was a very unpleasant and embarrassing experience, but the mental trauma was soon exorcised by comparing notes with my contemporaries who had suffered it previously at the hands of the same master," Dawkins writes on his official website. "Thank goodness, I have never personally experienced what it is like to believe - really and truly and deeply believe ­- in hell. But I think it can be plausibly argued that such a deeply held belief might cause a child more long-lasting mental trauma than the temporary embarrassment of mild physical abuse."
Priest offers remorse, but judge says it's not enough
Joe Mandak Jan.3, 2013
A suspended Catholic priest expressed remorse to everyone but the young boys depicted in pornography Wednesday before he was sentenced to more than eight years in prison for collecting more than 5,000 images of child porn on his computer, in books and on compact discs.
The sentence that the Rev. Bartley Sorensen, 63, received was more than the five-year mandatory minimum sentence he sought but less than the 10-year maximum he faced.
"I served the diocese for 35 years. Along the way I betrayed that priesthood, I betrayed the bishop and the other priests in the diocese," Sorensen told the judge who sentenced him before also apologizing for shaming his friends, family members, and former parishioners.
But Senior U.S. District Judge Alan Bloch addressed those who did not get an apology when he rejected the priest's request for leniency and said, "Viewing child pornography is not a victimless crime."
Church had duty to flag allegations: lawyers
Staff, Canadian Press Jan.3, 2013
A Roman Catholic diocese in New Brunswick should have notified police immediately when it heard last year that two priests were alleged to have sexually abused children, say two lawyers who have represented victims of abuse by clergymen.

Robert Talach and John McKiggan say the Archdiocese of Moncton had a responsibility to refer the matter to the RCMP once it became aware of the accusations.

"You name me any other institution, school board, a daycare, or a boys' home that would not immediately react with disgust and outrage and drag the information down to the police station before the end of that same day," Talach said Thursday from his London, Ont., office.

But a spokesman for the archdiocese said it is up to the alleged sex abuse victims to report their allegations to the police.
Read more
Agenda for a year of faith: looking ahead at Pope Benedict's 2013
Francis X. Rocca Dec.29, 2012
Pope Benedict XVI's calendar for 2013 is already filling up with planned, probable or possible events. Here are 10 to watch for in the news during the coming year.
Italian elections

: . . . . For the pope and other Italian bishops, a prime concern will be whether voters elect a center-left majority that could bring Italy into sync with other major Western European countries -- and out of line with Catholic moral teaching -- on such issues as in vitro fertilization and legally recognized unions of same-sex partners.

New Encyclical

: . . . . Treating the subject of faith, the encyclical will complete a trilogy on the three "theological virtues"; the previous installments were "Deus Caritas Est" (2005) on charity and "Spe Salvi" (2007) on hope.

Worldwide solemn eucharistic adoration

: On the feast of Corpus Christi, June 2, Pope Benedict will lead an hour of eucharistic adoration to be observed simultaneously around the world . . . .

New charter for health care workers

: . . . . The document, whose target release date is in June, will reflect Catholic moral teaching on biomedical issues and Catholic social teaching on the equitable and effective provision of health care.

World Youth Day in Rio de Janeiro

: Hundreds of thousands of young Catholics are expected to gather in Rio in July for a week of events whose highlight will be the presence of the pope . . . .

New U.S. ambassador?

The post of U.S. ambassador to the Vatican has been vacant since Miguel Diaz stepped down shortly after the November elections, and the choice of his replacement will be especially delicate given current tensions between the church and the Obama administration. . . . .

New Secretary of State?

. . . . Pope Benedict reaffirmed his confidence in his longtime collaborator [Cardinal Tarcisio Bertone] last July, but the cardinal is already three years past the standard retirement age of 75, so he could well leave the stage this year. . . . .

New archbishop of Chicago?

Cardinal Francis George, who has led the Archdiocese of Chicago since 1997, turned 75 -- the age at which bishops must offer to resign -- last Jan. 16.

New cardinals?

The number of cardinals under the age of 80, the only ones eligible to vote for the next pope, will be down to no more than 110 by Oct. 19. Pope Benedict could choose to boost their number to the legal limit of 120 by calling a consistory on the day before the feast of Christ the King (Nov. 24), a traditional occasion for the creation of cardinals and the last day of the Year of Faith. . . . .

Anniversary of the Edict of Milan

: 2013 is the 1,700th anniversary of the Roman Empire's legal toleration of Christianity, a watershed moment in the history of the church.
Vatican Official Allegedly Spits in Face of Protestor John Wojnowski
Ariel Sabar Dec.19, 2012
Last week marked a milestone of sorts for John Wojnowski, the longtime protestor outside the Vatican's US embassy, who was the subject of a lengthy profile in the July issue of The Washingtonian. For the first time in his life, he complained to law enforcement about the conduct of a priest. Not the village rector in northern Italy who he says molested him in the summer of 1958, when he was 15 years old-but a balding, bespectacled clergyman at the Vatican embassy, who, Wojnowski says, trampled his sign in August and then spit in his face last week after Wojnowski asked his name.
A spokesman for the US Secret Service confirmed that the agency was investigating the complaint but said no more, citing the ongoing inquiry. The Apostolic Nunciature, as the embassy is officially known, did not respond to several requests for comment.
. . . .
(Officials at the DC Department of Transportation told me that the public right of way includes both the sidewalk outside the embassy and, to a depth of 23 feet, the lawn and driveway. Juan Amaya, the agency's public space manager, said, "Public space is public space. A man or woman can exercise their First Amendment rights in a public place, as long as they're not blocking traffic or interrupting the flow of pedestrians.")
Catholic Church closes London's gay-friendly "Soho Masses"
Tom Heneghan Jan/2, 2013
The Catholic Church will stop gay-friendly Masses in the central London church that has held them for the past six years, London's archbishop said on Wednesday.
The 18th-century church in Soho, the heart of London's gay scene, has been hosting the twice-monthly Masses with the support of the local Church hierarchy, but Archbishop Vincent Nichols said in a statement that gay Catholics should attend Mass in their local parishes rather going to separate services.
"The Mass is always to retain its essential character as the highest prayer of the whole Church," Nichols said, stressing there would still be pastoral care to help gay Catholics "take a full part in the life of the Church."
Work begins on dorms for Catholic students at two secular universities
Laura Dodson Dec.28, 2012
Catholic students at one secular university in Florida soon will have a dormitory all their own.
In a historic collaboration, Bishop John G. Noonan of Orlando, Fla., Anthony J. Catanese, president of Florida Institute of Technology, Matt Zerrusen, president of the Newman Student Housing Fund, and Salvatorian Fr. Douglas Bailey, chaplain of Catholic campus ministry at the school, participated in the ceremonial groundbreaking for Mary Star of the Sea Catholic Student Residence on Dec. 7.
The ceremony was the second in as many months at a secular university in which housing specifically designated for Catholic students is being constructed.
A similar ceremony took place Oct. 3 at Texas A&M University-Kingsville for St. Thomas Aquinas Newman Center, which includes a dormitory and chapel.
Mexico Bishop Raul Vera Inspires, Infuriates With Activism
Christopher Sherman Dec.25, 2012
The white-haired bishop stepped before some 7,000 faithful gathered in a baseball stadium in this violence-plagued northern border state. He led the gathering through the rituals of his Mass, reciting prayers echoed back by the massive crowd. And then his voice rose.
Politicians are tied to organized crime, Bishop Raul Vera bellowed while inaugurating the church's Year of Faith. Lawmakers' attempts to curb money laundering are intentionally weak. New labor reforms are a way to enslave Mexican workers.
How, Vera asked, can Mexicans follow leaders "who are the ones who have let organized crime grow, who have let criminals do what they do unpunished, because there's no justice in this country!"
In a nation where some clergy have been cowed into silence by drug cartels and official power, Vera is clearly unafraid to speak. That makes him an important voice of dissent in a country where the Roman Catholic Church often works hand-in-hand with the powerful, and where cynicism about politics is widespread and corrosive.
. . . .
Anonymous critics have hung banners outside the cathedral asking for what they called a real Catholic bishop. And last year, the 67-year-old was summoned to the Vatican to explain a church outreach program to gay youth.
. . . .
Parishioner Julia Castillo, of Saltillo, said Vera wasn't just making headlines with his bold stands. He was also inspiring Mexicans at a time when many are feeling besieged.
"He talks about all of the injustice there is right now, of all the danger there is, that we have to stick together to fight against the corruption, above all in the government and the police," Castillo said. "We like the way he is."
Italian Priest, Says 'Provocative' Women To Blame For Spate Of Domestic Violence
Meredith Bennett-Smith Dec.28, 2012
An Italian priest found himself embroiled in a national controversy this week after a Christmas bulletin he posted in his church went viral.
Perio Corsi's flier, entitled "Women and femicide - healthy self-criticism. How often do they provoke?" claimed that women in Italy may be to blame for a spate of domestic violence attacks, Raw Story notes. Members of the priest's congregation then posted the text on the Internet. . . . .
. . . .
As calls for the priest to resign intensified, Euronews reported that Corsi issued an apology, only to quickly take it back. He also used an anti-gay slur when debating a reporter from Rai Radio, L'Huffington Post reports.
Meanwhile, local officials have been quick to distance themselves from the church leader's comments.
The mayor of San Terenzo said his constituents were "dumfounded" by Corsi's holiday missive, while the region's bishop Luigi Ernesto Palletti called the flier's sentiments "unacceptable and go against the church's common feeling on the matter," reports The Journal.
Even the Vatican commented, with Monsignor Vincenzo Paglia, the president of the Vatican's Congregation for the Family, going on Vatican Radio Thursday to dismiss the claim, according to the Daily Beast.
Catholic leaders vow to ensure defeat of LP candidates in 2013 polls over RH law
Philip C. Tubeza Dec.29, 2012
Catholic leaders lambasted on Saturday the "secrecy" that shrouded President Aquino's signing of the reproductive health (RH) bill into law and vowed to "exhaust all legal remedies" to have it repealed.
Dr. Ricardo Boncan, spokesman of the Catholic Vote Philippines alliance, said it was "highly dishonorable" for the President to sign the law on December 21 in secret and away from media spotlights.
. . . .
"We will exhaust all legal remedies to fight this unjust, unethical and anti-poor and anti-life law," Boncan said.
Catholic lawyers are preparing to question the constitutionality of the law before the Supreme Court.
"The last recourse would be the Supreme Court," said Jaro Archbishop Angel Lagdameo, a former president of the Catholic Bishops Conference of the Philippines.
"But we need to know what amendments were introduced and further study the new form of the approved law. (It's) time to move on. The future will tell where wisdom has been," he added.
US bishop calls for nuclear negotiations with Iran
CNA Dec.20, 2012
The U.S. bishops' leader on international peace issues said that dialogue is the path to a peaceful resolution of nuclear concerns between the United States and Iran.
"Bold steps must be considered to counter this unfortunate and continually rising tide of aggressive posturing between our own nation and Iran," said Bishop Richard E. Pates of Des Moines.
In a Dec. 18 letter to Thomas E. Donilon, national security advisor to the Obama administration, he explained that a "peaceful resolution will require direct, sustained negotiations over a considerable period of time."
The bishop, who chairs the Committee on International Justice and Peace for the U.S. Conference of Catholic Bishops, voiced "deep concern" over the "dangerous situation facing our nation, the international community, and Iran."
Journalists vote for contraception fight as top 2012 U.S. religion story, pick Cardinal Dolan as top newsmaker
Debra L. Mason Dec.18, 2012
As the nation reeled from the Dec. 14 killing of 20 first graders and six adults in Newtown, Conn., religious leaders sought to console a stunned public and to discern religion's role in future debates about mental health and gun control.
The No. 1 U.S. religion story in December 2012 was, without a doubt, the school attack and the mournful search for meaning that follows.
However, before the shooting, professional journalists who cover religion voted on the year's other significant religious events.
The U.S. Catholic bishops' opposition to national health care legislation mandating contraception coverage was ranked the No. 1 Religion Story of 2012 by members of the Religion Newswriters Association.
Related to the top story, the top religion newsmaker was Cardinal Timothy Dolan of New York, who became the point man for Catholic objections to required coverage of contraception, sterilization and morning after drugs in Obamacare.
From nuns to 'nones,' 10 ways religion shaped the news in 2012
Kevin Eckstrom Dec.20, 2012
Here are 10 ways religion made news in 2012:
1. Suffer the children: Gun violence as a new "pro-life" issue. . . . . "Those who consider themselves religious or pro-life must be invited to see that the desire to prevent gun-related deaths is part of the religious defense of the dignity of all life," wrote the Rev. James Martin, a Jesuit priest and contributing editor at America magazine.
2. 'None of the above': America's fast-growing nonreligious community. A startling one in five Americans (19 percent) now claim no religious affiliation, up from 6 percent in 1990. The so-called "nones" include unbelieving atheists who staged a massive "Reason Rally" in Washington, but two-thirds of the unaffiliated say they believe in God or a universal spirit. Almost nine in 10 say they're just not looking for a faith to call home.
3. Nuns on the bus and in the spotlight: . . . . The reform of the Leadership Conference of Women Religious was seen as a hostile takeover by many rank-and-file Catholics, who rallied to the sisters' defense. A separate group of sisters, meanwhile, dubbed themselves the "Nuns on the Bus," and embarked on a 2,700-mile tour to advocate for the poor. Sister Simone Campbell, whose group NETWORK organized the tour, landed a prime-time speaking slot at the Democratic National Convention, where she slammed the budget drafted by GOP vice presidential nominee Paul Ryan, a fellow Catholic.
4. The "Mormon moment": Even though he ultimately lost his White House bid, Republican Mitt Romney nonetheless made history as the first Mormon to win a major party's presidential nomination. . . . . Despite frosty ties with the U.S. Catholic hierarchy, President Obama carried the critical Catholic swing vote, largely on the support of Hispanic Catholics. The largest share of his "religious" coalition came from an unexpected source: religiously unaffiliated voters, at 23 percent.
5. Goin' to the chapel: Unprecedented strides for gay rights. Gay rights made unprecedented strides in 2012 when voters in Washington, Maryland and Maine approved gay marriage, while Minnesota voters rejected a constitutional amendment to ban it. . . . . All eyes are now on the U.S. Supreme Court, where justices in 2013 will consider challenges to a 2008 California referendum that stopped gay marriage, and the 1996 Defense of Marriage Act that prohibits the federal government from recognizing legal same-sex marriages performed in nine states and District of Columbia.
6. A bitter pill: Rallying against contraception in the name of "religious freedom." One of the more unexpected entrants into the 2012 campaign was a fierce debate over birth control, centered around Catholic and evangelical resistance to the Obama administration's mandate for free employee coverage of contraception.
7. 10 years later: The long shadow of sexual abuse. As U.S. Catholics marked the 10th anniversary of the clergy sex abuse scandal that erupted in Boston, the U.S. Conference of Catholic Bishops was confronted with two landmark criminal convictions: Monsignor William Lynn, found guilty of child endangerment for shuffling abusive priests around the Archdiocese of Philadelphia, and Kansas City, Mo., Bishop Robert Finn, convicted of failing to tell police about a priest suspected of sexually exploiting children. . . . . Franciscan priest Benedict Groeschel was forced to retract statements that seemed to defend priests who sexually abuse children and blamed some victims for "seducing" them. The chairman of the bishops' National Review Board warned the prelates: "If there is anything that needs to be disclosed in a diocese, it needs to be disclosed now. No one can no longer claim they didn't know."
8. New threads in America's diverse religious tapestry. The 2012 campaign marked the first time that neither major party ticket included a white Protestant, but there were other signs of America's growing racial and ethnic diversity. New Orleans pastor Fred Luter was elected the first black president of the Southern Baptist Convention, which was formed in 1845 in the defense of slavery. Rep. Mazie Hirono, D-Hawaii, will become the first Buddhist member of the Senate; her House seat was won by Democrat Tulsi Gabbard, the first Hindu member of Congress. The number of mosques in America has jumped 74 percent since 2000, up to 2,106. "Islam," said David Roozen of the Hartford Institute for Religion Research, "is one of the few growth spots in America's religious mosaic."
9. Boldface names:
Evangelist

Franklin Graham

apologized for questioning President Obama's Christian bona fides.
ABC canceled its short-lived saucy church drama "

GCB

" after viewers lost faith in the bedazzled desperate housewives in choir robes.
Crystal Cathedral founder

Robert H. Schuller

left his California megachurch and lost a bid to recover assets as part of the church's bankruptcy. The iconic glass building is now scheduled to become a Roman Catholic cathedral.
The

Dalai Lama

won the prestigious $1.7 million Templeton Prize for his efforts to bridge the divide between science and religion.
Southern Baptist public policy guru

Richard Land

lost his radio show, and later announced his retirement, after he was accused of plagiarizing racially and politically charged remarks in the Trayvon Martin case.
Former Alabama Supreme Court Chief Justice

Roy Moore

won his old job back, nearly a decade after losing it when he refused to remove a 5,200-pound granite Ten Commandments monument from his courthouse.
Yale theologian

Sister Margaret Farley

was publicly rebuked by the Vatican for her book "Just Love: A Framework for Christian Sexual Ethics," which was deemed "not consistent with authentic Catholic theology."

Metropolitan Jonah

, the leader of the Orthodox Church in America, was sacked for failing to report or remove a priest accused of rape.

Jesus

may or may not have had a wife, at least according to a 4th-century papyrus fragment that includes the cryptic line, "Jesus said to them, 'My wife..." The Vatican dismissed it as a "clumsy fake."

Paolo Gabriele

, the trusted butler to Pope Benedict XVI, was sentenced to 18 months in a Vatican jail for leaking private papal documents in an attempt to rid the Vatican of corruption out of his "visceral love" for the church and the pope.

The U.S. got its first Native American saint,

Kateri Tekawitha

, a 17th-century Mohawk woman who practiced extreme acts of religious devotion despite torment for her baptism and conversion.

Justin Welby

will be the next archbishop of Canterbury, and the first task of the former oil executive will be finding a way for the Church of England to reconsider its vote this year not to allow women to become bishops.
10. Passages: 2012 saw the passing of several leading religious figures, including:
William Hamilton

, the theologian behind Time magazine's famed "Is God Dead?" cover story in 1966, at age 87;

Coptic Orthodox

Pope Shenouda III

, at age 88;
Christian artist and "painter of light"

Thomas Kinkade

, at age 54;
Watergate felon and evangelical icon

Charles Colson

, at age 80;

Leontine T.C. Kelly,

the first black woman to be elected a United Methodist bishop, at age 92;

March for Life founder and anti-abortion activist

Nellie Gray

at age 88;
Unification Church founder

Rev. Sun Myung Moon

at age 92; and
anti-hunger activist and 1972 Democratic presidential nominee

Sen. George McGovern

, at age 90.
Dutch Catholics "de-baptize" to protest Pope Benedict comments against gay marriage
Sara Webb Dec.27, 2012
Thousands of Dutch Catholics are researching how they can leave the church in protest at its opposition to gay marriage, according to the creator of a website aimed at helping them find the information.
Tom Roes, whose website allows people to download the documents needed to leave the Church, said traffic on ontdopen.nl - "de-baptize.nl" - had soared from about 10 visits a day to more than 10,000 after Pope Benedict's latest denunciation of gay marriage this month.
"Of course it's not possible to be 'de-baptized' because a baptism is an event, but this way people can unsubscribe or de-register themselves as Catholics," Roes told Reuters.
He said he did not know how many visitors to the site actually go ahead and leave the Church.
Jindal teaches the Catholic Church a lesson
Mark Silk Dec.20, 2012
Bobby Jindal, the conservative Catholic governor of Louisiana, attracted some attention last week for a Wall Street Journal op-ed in which he advocated making oral contraceptives available over the counter without a prescription. And for his pains, he received a slap on the wrist from his local archdiocese.
. . . .
In response, the Archdiocese of New Orleans' communications director told the Times-Picayune, "We disagree with the governor's opinion because, as the Catholic Church teaches, contraception is always wrong." And so, presumably, the more readily available it is, the greater the quantum of wrong in the world.
This archdiocesan stance hardly comes as a surprise, but rather than simply let their knees jerk, Catholic powers-that-be would do well to heed Jindal's more subtle message. The relevant two sentences:
If the Catholic bishops really wanted their schools and hospitals as well as any employer with religious scruples to be exempt from the Affordable Care Act's contraception mandate, they would be helping the Obama Administration find a way to provide free contraceptive coverage to all women-or at least not getting in the way of the Administration's doing so.
Teilhard de Chardin's "Planetary Mind" and Our Spiritual Evolution
Krista Tippett Dec.20 2012
Is technology taking us towards greatness, or hyper-connected collapse? Paleontologist and Jesuit Teilhard de Chardin foresaw this challenge a century ago. He penned forbidden ideas, mystical at the time, that humanity would develop a global intelligence. We join New York Times Dot Earth journalist Andy Revkin, evolutionary biologist David Sloan Wilson, and religious scholar Ursula King to discuss science and our spiritual evolution.
listen: stream online or download mp3
subscribe: iTunes
Pope Benedict signals inter-faith alliance against legalising gay marriage
Philip Pullella Dec.21, 2013
The pope's latest denunciation of gay marriage came in a Christmas address to Vatican officials in which he blended religion, philosophy, anthropology and sociology to illustrate the position of the Roman Catholic Church.

The Vatican has gone on the offensive in response to gains for gay marriage in the United States and Europe, using every possible opportunity to denounce it through papal speeches or editorials in its newspaper or on its radio station.
. . . .
In some countries, the Catholic Church has already joined forces with Jews, Muslims and members of other religions to oppose the legalization of gay marriage, in some cases presenting arguments based on legal, social and anthropological analyses rather than religious teachings.
Significantly, the pope specifically praised as "profoundly moving" a study by Gilles Bernheim, France's chief rabbi, which has become the subject of heated debate in that country.
Retired Ind. Catholic bishop diagnosed with cancer
Associated Press Jan.2, 2013
The retired bishop of the Fort Wayne-South Bend Catholic Diocese said Wednesday he's been diagnosed with cancer in his lungs and brain.
Bishop Emeritus John D'Arcy said he was diagnosed when he went to a hospital Sunday after not feeling well while visiting relatives in the Boston area for Christmas.

D'Arcy, 80, said in a statement released by the diocese that he'll begin outpatient radiation treatments within days in Massachusetts and hopes within a few weeks for a return to Fort Wayne, where he would continue treatment and possibly undergo chemotherapy.
Pope Paul VI inches one step closer to sainthood
Alessandro Speciale Dec.21, 2012
Pope Paul VI, who guided the Catholic Church through a tumultuous period of change in the 1960s and 70s, took a crucial first step toward possible sainthood when Pope Benedict XVI on Thursday (Dec. 20) recognized his predecessor's "heroic virtues."
Paul VI is now considered "venerable" in the Catholic Church, and needs the Vatican to recognize a miracle due to his intercession in order to be beatified, or declared "blessed." A second miracle would then elevate him to sainthood.
Vatican suspends bank card payments
Sapa-AFP Jan.3 2013
The Bank of Italy has suspended all bank card payments in the Vatican including for tickets to its famous museum until further notice because of a failure to fully implement anti money laundering legislation, Italian media reported on Thursday.

The payments have been suspended since January 1 after the Bank of Italy ordered Deutsche Bank Italia, which handles bank card payments on Vatican territory, to deactivate its terminals because of a lack of authorisation for the transactions.
. . . .
The reports quoted Italian central bank sources saying the Vatican does not respect international anti money laundering norms and an Italian-registered bank such as Deutsche Bank Italia can therefore not operate on its territory.

The suspension also includes payments at the Vatican pharmacy, the post office and a few shops that operate in the world's tiniest state.
USCCB committees call for action in response to Newtown tragedy
Catholic News Service Dec.21, 2012
The chairmen of three committees of the U.S. Conference of Catholic Bishops issued a joint statement Dec. 21 stressing the need for gun control, improved services for the mentally ill and a critical examination of the violence in today's movies, videos and television shows.

The statement was released in response to the Dec. 14 shooting at Sandy Hook Elementary School in Newtown, Conn., that left 20 children, the principal and five teachers dead.
K of C Gun Show ? ? ?
Pratt Knights of Columbus Gun Show
Notice: Gun show dates are updated daily. Please call before going to any gun show. Gun show dates, times and locations are subject to change without notification.
Date:
March 23rd, 2013
Show Hours:
9:00 am - 5:00 pm
Show Location:
Pratt County Fairgrounds
Address:
81 Lake RoadPratt, KSUnited States
Promoter
Knights of Columbus Council #3058
Promoter Phone:
620-770-1148
Promoter Email:
This email address is being protected from spambots. You need JavaScript enabled to view it.
New Translation of the Roman Missal
Is Anybody Listening?
Fr Michael G. Ryan Dec.21, 2012
Writing on the new Roman Missal in The Tablet, I asked the question: "What if we just said 'wait'?" I proposed that the new translation be "road-tested" for a year before being implemented.
More than 23,000 people from around the English-speaking world signed on to a website in support. To no avail. The bishops had no interest in road-testing or waiting, and so, on the First Sunday of Advent last year, after carefully preparing my parishioners, I swallowed hard, read the prayers, chanted the chants, and did what I was required to do. I told myself it would get easier over time. I was wrong.
. . . .
Speaking for myself, I had hoped that our people, once they heard the prayers of the new Missal, would speak out. They haven't. A friend recently asked me how realistic it was for me to hope they would. She wrote: "How can you hope that your people will resist even as you yourself are yielding and going along with a diminished Mass. They trust you and they will follow your lead." I must admit her question haunts me.
My original question was: "What if we just said 'wait'?" Now I find myself asking different questions.
Can our bishops begin at once to talk about necessary modifications, correcting the most egregious problems - linguistic, grammatical, theological? This would provide some temporary relief.
Can our bishops begin to engage liturgists, scholars, and poets in a conversation about authentic translation and the principles that govern it? Can they then bring the fruits of this dialogue to Rome?
Can we all talk openly and honestly in our faith communities about the texts we have been given, about what kind of language nourishes prayer and what gets in the way?
Can we talk about a new edition of the Missal, not some day, but soon?
If we don't talk, I fear that people will just stop listening to the texts because of the effort involved in making sense of them; and, as is already happening, there will be a kind of liturgical free-for-all in which celebrants alter the texts to fit their comfort level and make the prayers intelligible.
So can we keep talking - without impugning one another's loyalty, without silencing dialogue in the interests of a false notion of communio, without letting weariness with the whole business, or indifference, or fear of reprisals prevent us from listening to each other?
We need to talk.
Also: How the Grinch mistranslated Christmas
Jonathan Day Dec.27, 2012
Upcoming Events
Elephants in the Living Room.
The next Elephants' educational forum will be on Friday, February 8, 2013. The featured speaker will be Bishop Remi DeRoo speaking on the contributions of Vatican II. The location will be announced shortly.
Transformation in a Time of Uncertainty
Nancy Sylvester, IHM, will take us through the years 1950 to the present helping us to listen, speak and practice from a contemplative heart. How we engage the world and what direction we take are questions seeking answers. We will look at some model communities within our church that have taken root and see how they act as an inspiration going forward.
Saturday March 16, 2013 9:00 a.m. to 3:30 p.m.
Chestnut Hill College - Sugar Loaf Center
9230 Germantown, Phila., Pa 19118
$25.00, or what you can afford, includes lunch
Contact This email address is being protected from spambots. You need JavaScript enabled to view it.
You can register the day you arrive. However, for planning purposes, we appreciate receiving your registration by March 1.
Sponsors: ARCC, VOTF Chestnut Hill, CTA